~ 今年获得的一些可爱物件 ~
~ Some of the cute things I got this year ~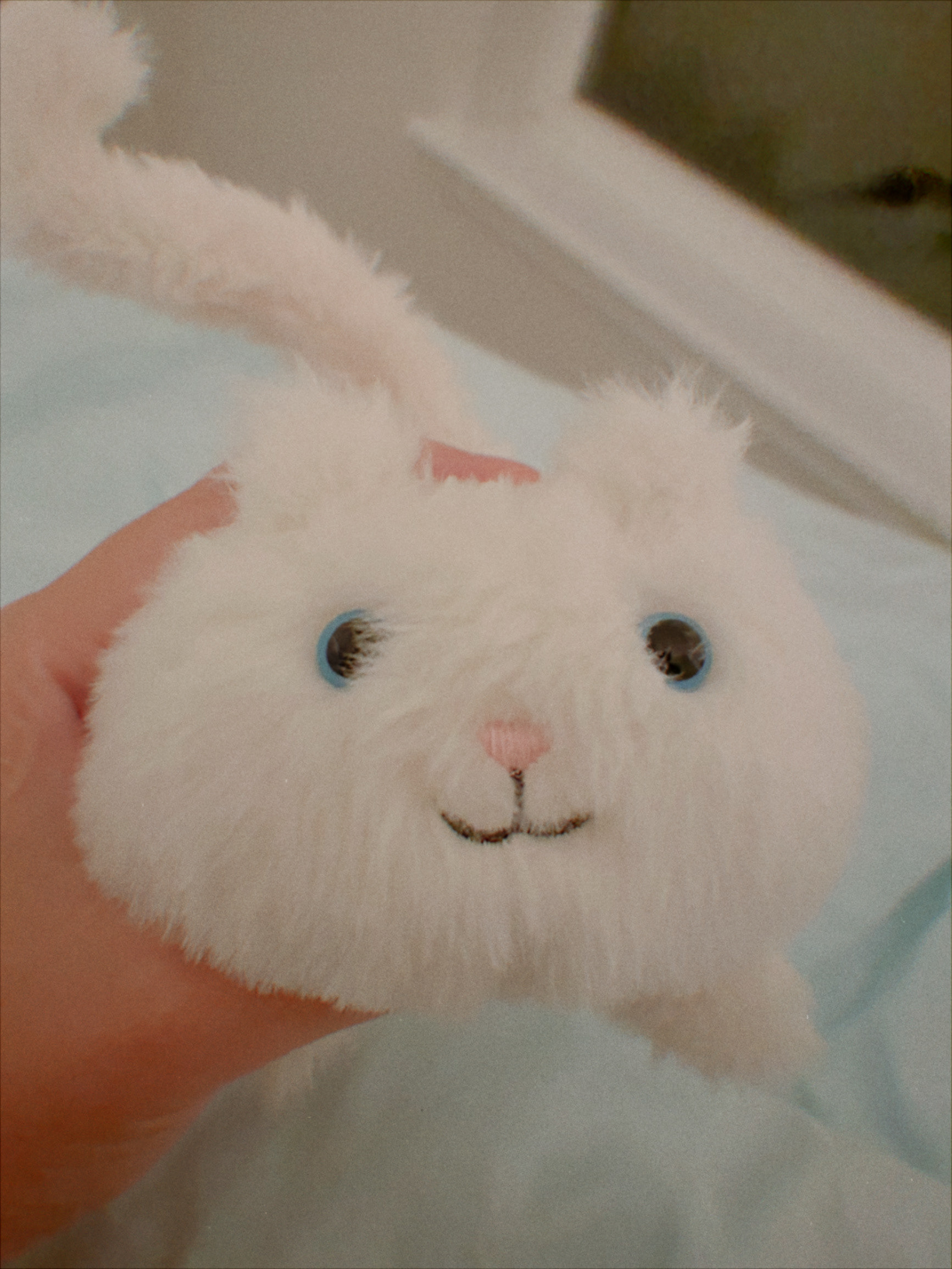 Jmill 去葡萄牙之前给我买的J-meow meow,眼神和姿态都非常像他,哈哈哈。后来回纽约的时候被室友的Dodo给当作玩伴(猎物),变成灰猫了。
Jmill bought me J-meow meow before going to Portugal, the eyes and posture are very much like him hahaha. Later, when we are back in NYC, it was played as a playmate (prey) by my roommate's cat Dodo and turned into a grey cat.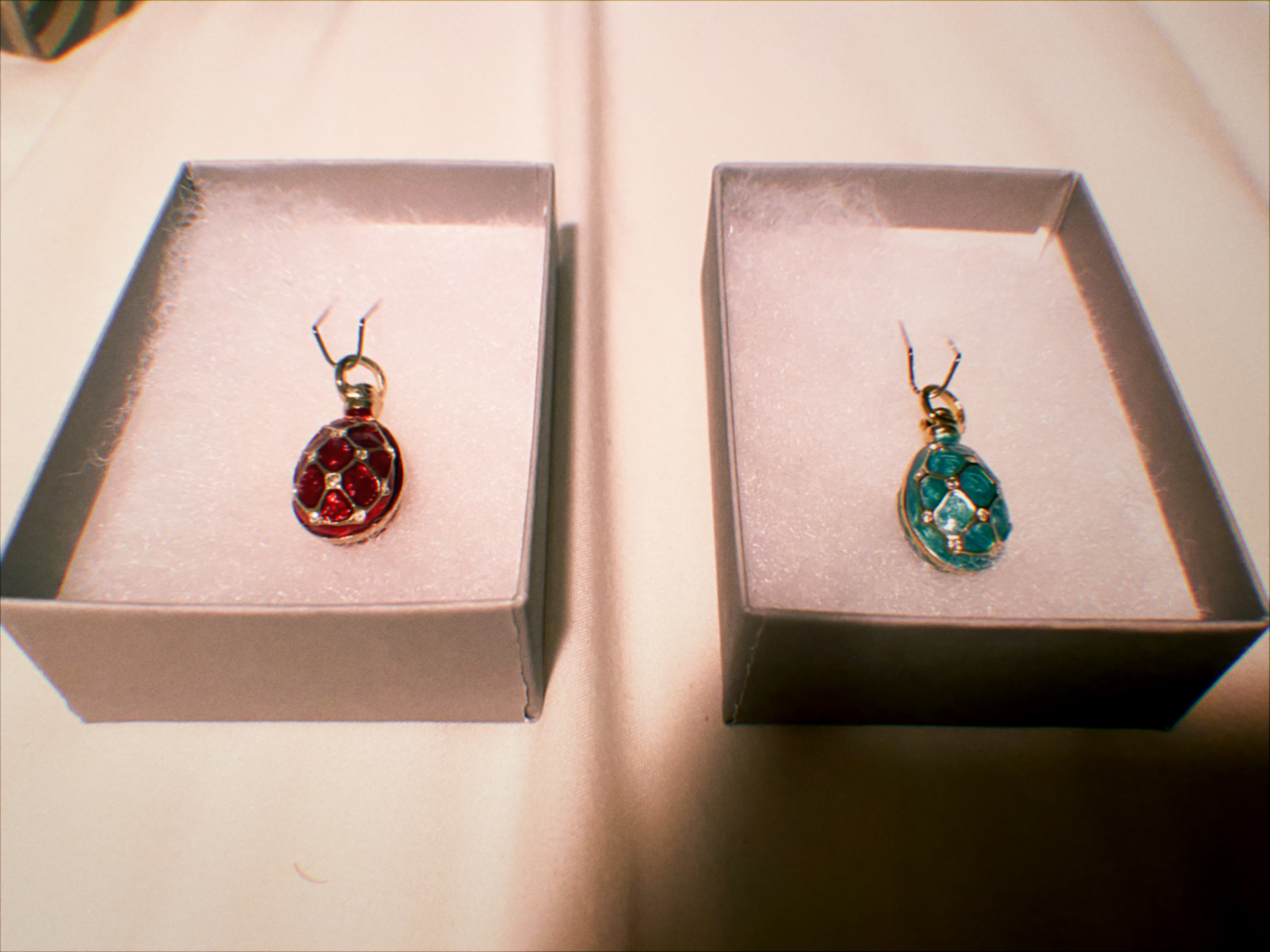 还是在Jmill去葡萄牙前,我们在逛Richmond的艺术博物馆,刚好看到了faberge的展览,然后前一晚上我还看到李维依讲的faberge的视频,觉得很有缘份,就买下了这一对,红的给我蓝的给Jmill。
Still before Jmill went to Portugal, we were strolling around the Richmond art museum and happened to see the Faberge exhibition. The night before I also watched a video Weiyi Li made that talks about Faberge, and felt very destined to buy this pair. The red one for me and the blue one for Jmill.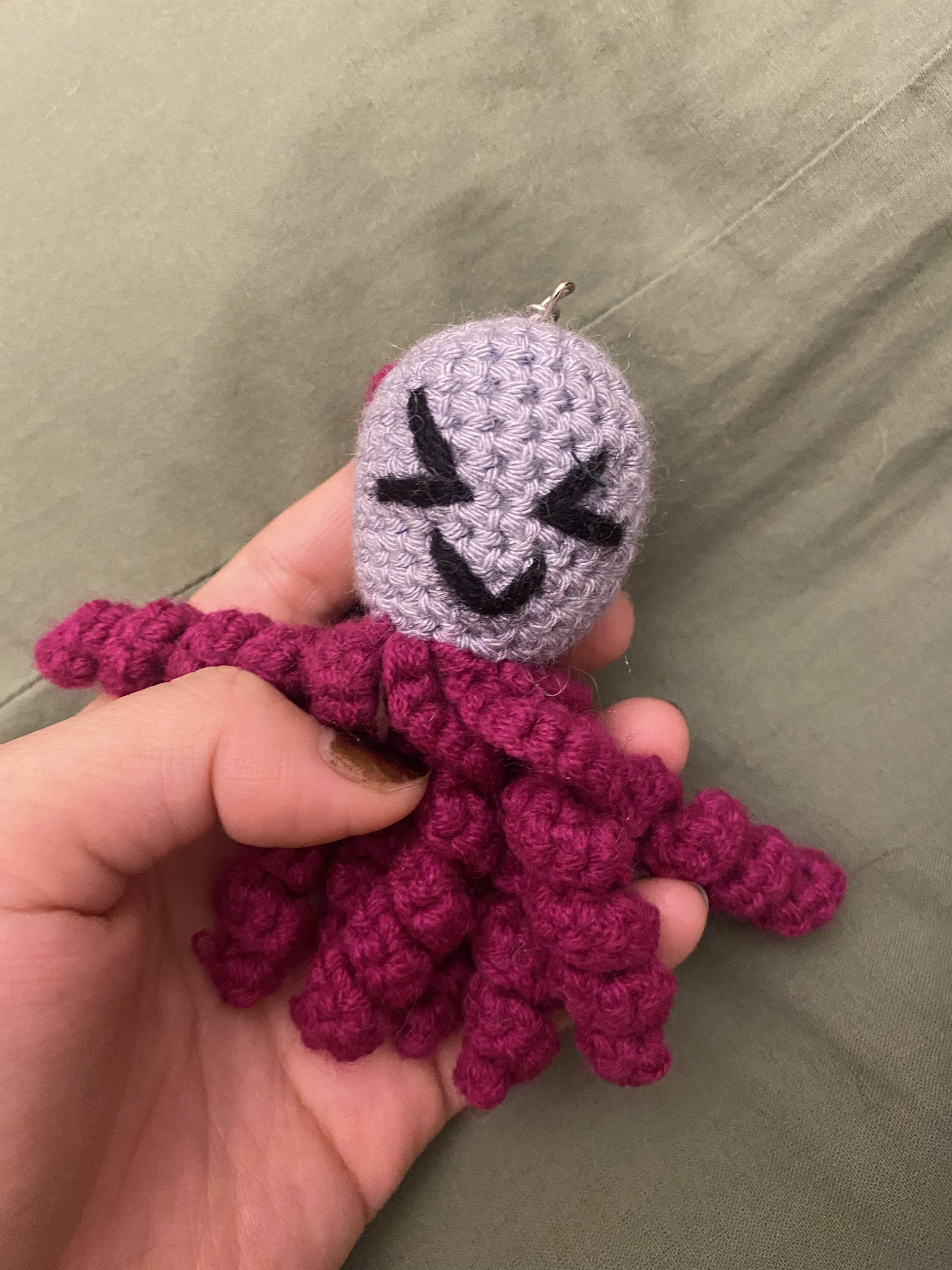 Jmill从波哥大给我带来的钥匙串,小鱿鱼的旁边有一个小花花,太可爱了。可惜因为身份问题不能出国,但他送给我这个真的非常非常开心。
Jmill brought me the keychain from Bogota, the little squid has a little flower flower next to its head, it's so cute. Unfortunately, I can't go abroad because of my status, but what he gave me makes me really, really happy.

蘑菇猫,在SF的时候Jmill在twi上看到说SF的Japantown在卖这个。后来没在SF买成,但是他thanksgiving的时候买了这个送给我,太开心了。说起来我好像忘了送他礼物hmmm。
Mushroom cat. When we were in SF Jmill saw on twi that SF's Japantown was selling this. We didn't have the time to buy it in SF, but he bought this to me during Thanksgiving, so happy. Speaking of which, I seem to have forgotten to send him a gift hmmm.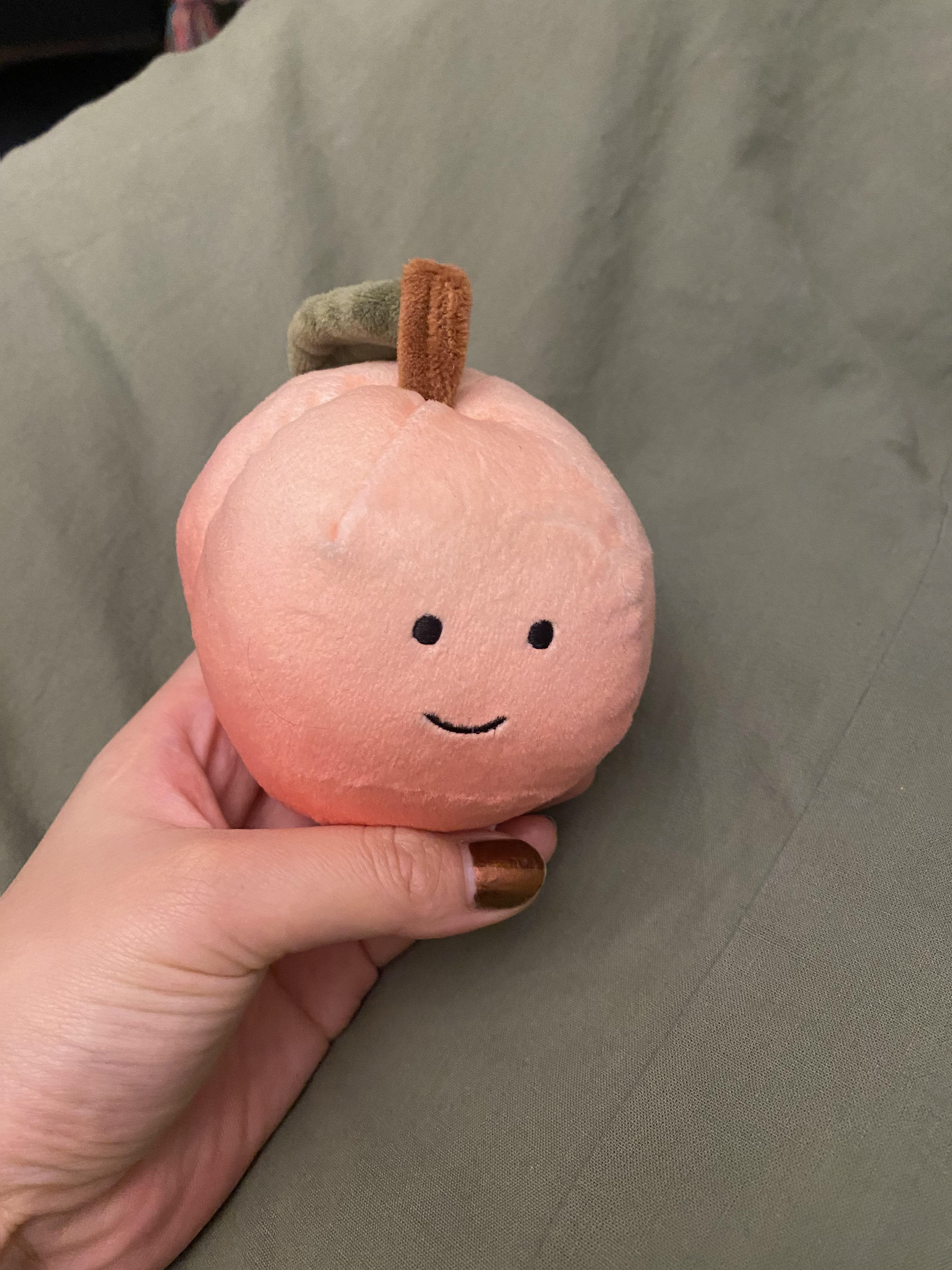 在Richmond逛街的时候Jmill和我同时相中了这个Jelly Cat 的Peach,太诱人了。
While shopping in Richmond, Jmill and I both fell in love with this Jelly Cat Peach, which was too tempting.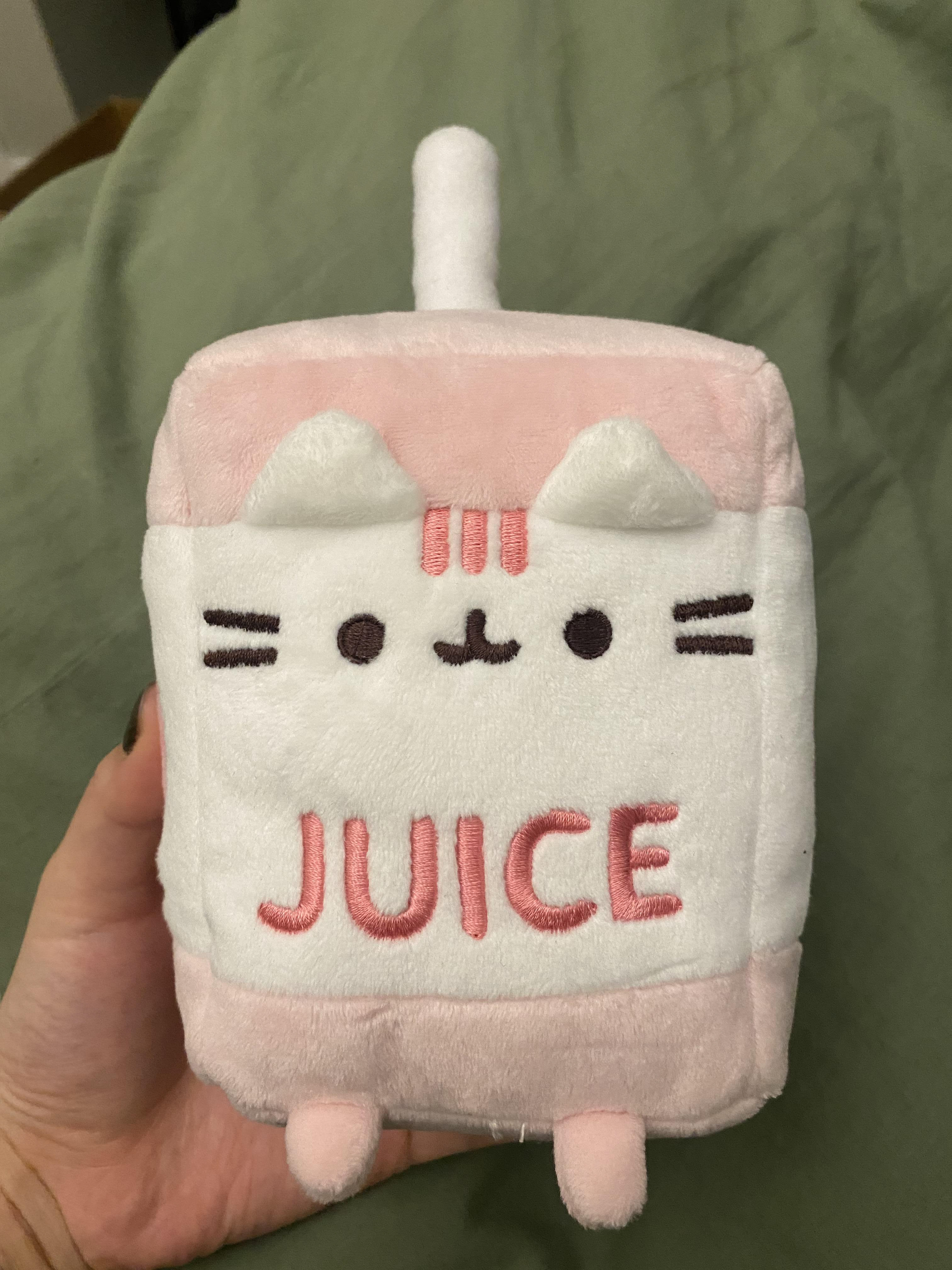 去H-mart的时候Jmill给我买的果汁盒猫,其中的渊源很深。Jmill和我在Mars的时候被朋友Nico取名为Juicy组合,然后Jmill之后又在Nico的介绍之下在一个叫Juicebox的web3 DAO里工作。旁边还有两个大桃子刺绣,是桃子味饮料~!
When I went to H-mart Jmill bought me the juice box cat, the origin of which is very deep. Jmill and I were named Juicy combination by my friend Nico when we were at Mars College, and then Jmill worked in a web3 DAO called Juicebox under Nico's introduction afterwards. There are two large peach embroideries on the side. It is a peach flavored drink ~!

你可能见过招财猫,但不一定见过招财狗,也是在Richmond逛街时买到的。还是只柴犬,太可爱了。
You may have seen the beckoning cat, but not necessarily seen the beckoning dog, also bought while shopping in Richmond. It's a Shiba Inu, too cute.

在Richmond买的一个很便宜的lip balm, 很好玩很可爱。对gamified的东西感到快乐。
Bought a very cheap lip balm in Richmond, very fun and cute. Happy with the gamified stuff.
说来话长,去三三家吃饭的时候和她的室友彤彤聊到了感情问题。于是超级有灵性的彤彤送给了我这颗水晶石。她说当时她给了三三一个,结果不久后就找到了男票。我的话则是因为有一些复杂的情感问题让我内心有些焦虑,彤彤便送给我这个加恋爱Buff。
It's a long story, when I went to Sansan's place for dinner and talked to her roommate Tongtong about relationships. Tongtong who is super spiritually talented gave me this crystal stone. She said she gave Sansan one before and she ended up finding a boyfriend soon after. In my case, I have some complex emotional issues that make me feel a little anxious inside, so Tong Tong gave me this as a relationship buff.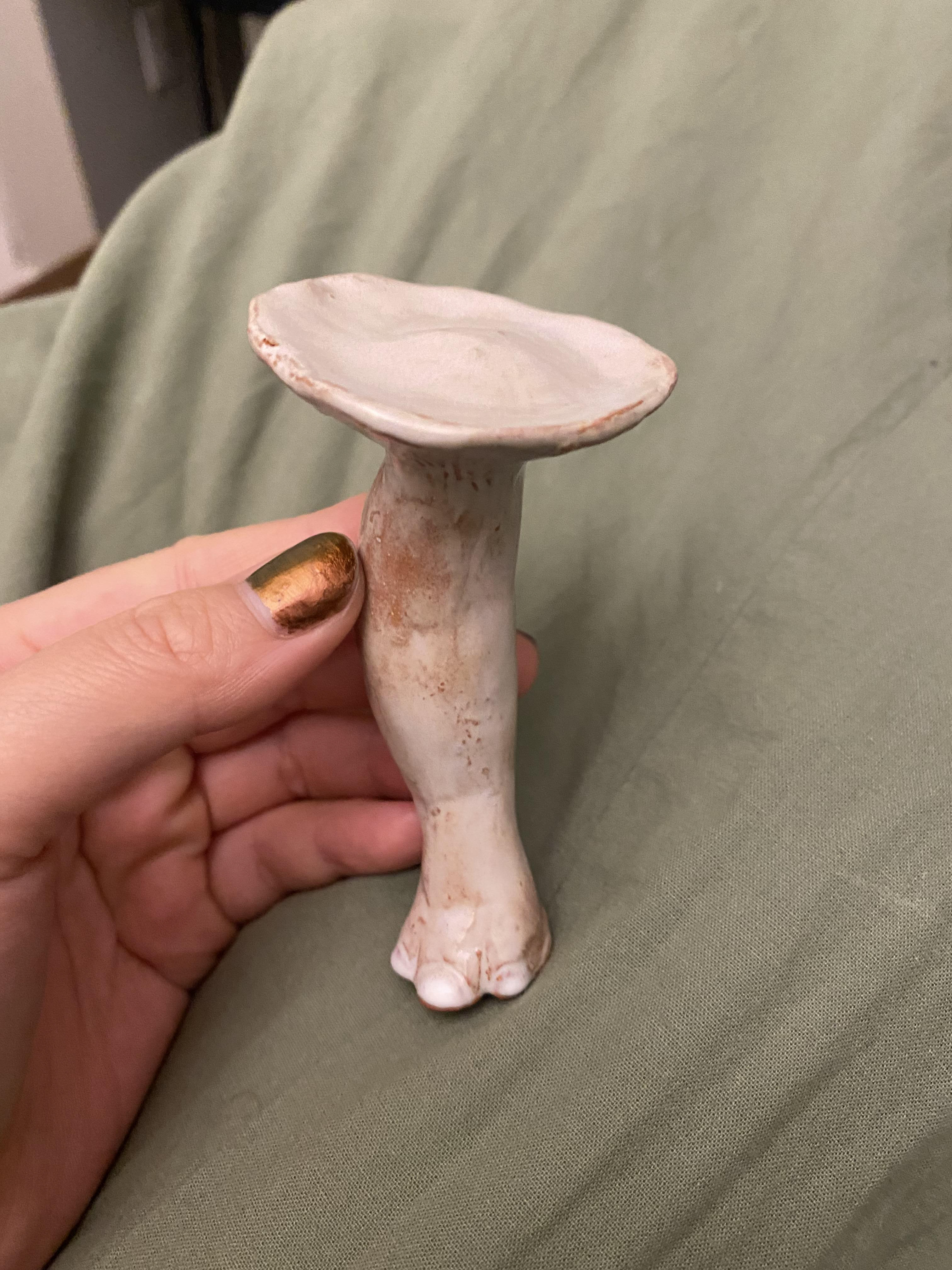 我的天才师父来纽约的时候送给我的象腿蘑菇,自己做的陶艺,我太开心了。陶艺真是一个很沉淀时间的艺术。
My genius mentor gave me this cermic elephant leg mushrroms when he came to NYC. Cermics is such a high time-concentration art.